Kidz Couture has been servicing the Durham Region and the GTA for over 15 years, providing our customers with a wide variety of children's formal wear. Memorable clothing for important events, milestones, & celebrations. Kidz Couture carries a diverse clothing line with exclusive products at affordable prices for Boys and Girls, Infants to Teens. We supply many suits, fancy dresses, accessories and dress shoes. Our selection comes in a variety of colours, styles and sizes. 
You can visit online to view our selection of apparel and accessories, that encompass baptisms, communions, weddings, confirmations, graduations, and all other special occasions a young child would have.
We pride ourselves on the high quality of customer service, and products we carry and offer a quality guarantee on all our products.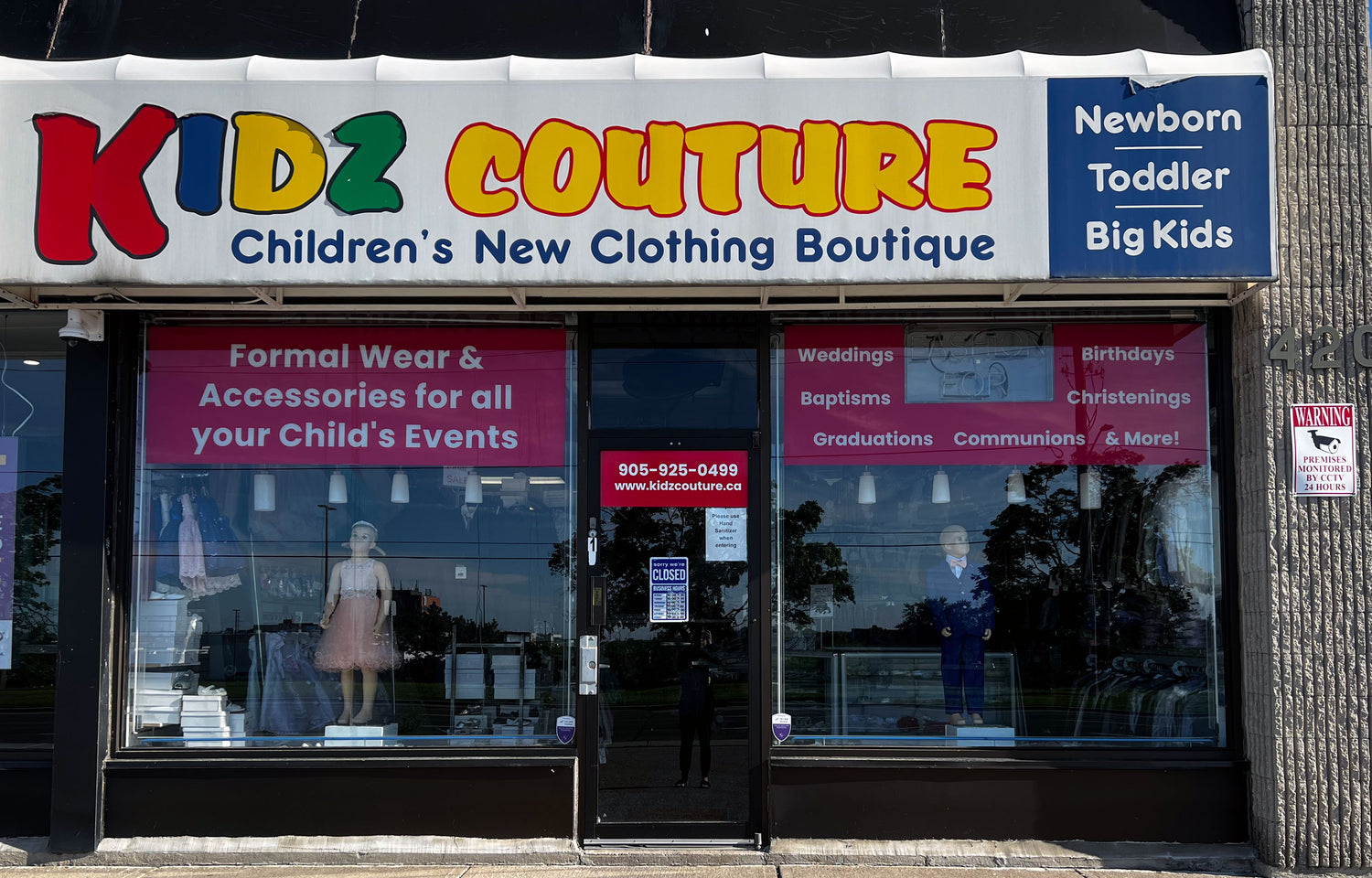 Hours of Operation
Mon - Fri : 10am - 7pm
Sat : 10am - 5pm
Sun : 10am - 5pm
420 King St. W, Oshawa
Oshawa Ontario
Get Directions