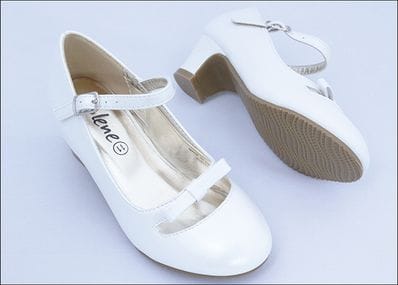 JOLENE- Simple Bow Kitty Heel
Available in white or off white, sizes ranging from 11 to 4.
What little girl doesn't love heels? This beautifully made dress shoe comes in white or off-white. It is highlighted with a simple bow accented in the middle separated with a gap at the bridge of the toe. This kitty heel is perfect for any special occasion or event, including weddings and communions, produced by Jolene.