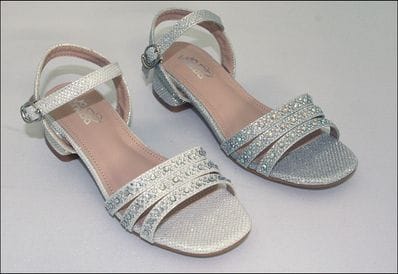 JOLENE- Rhinestone, Sparkle Open Toe Shoe
Available in pearl white or silver, limited stock and sizes.
This beautifully made dress shoe is available in pearl white or silver. It is accented with rhinestones across the bridge of the foot separated in three straps. This kitty heel is perfect for spring and summer occasions including, weddings, parties, and birthdays. Produced by Jolene.