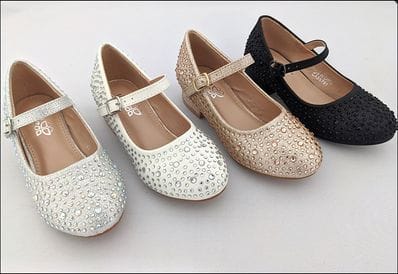 JOLENE- Diamond Embellished Kitty Heel
Available in pearl white, silver, rose gold and black, sizes ranging from 10 to 4.
This beautifully made dress shoe is available in pearl white, rose gold, black and silver. It is completely embellished with diamonds and gems. This kitty heel is the perfect cinderella slip-on. Great for weddings and any fun event or gathering, produced by Jolene.