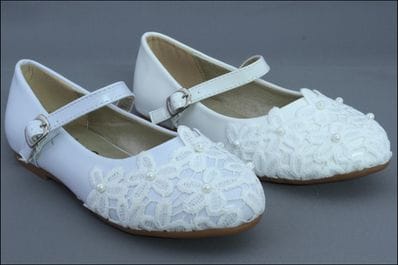 JOLENE- Flats with Pearl Embroidery Flowers
Available in white or ivory, sizes ranging from 5 to 4.
This beautifully made dress shoe is available in white or ivory. It is a perfect combination of simple and elegant. It is a pearl embroidered flower pattern on the bridge of the foot. This shoe is perfect for any special event, including weddings and communions. Produced by Jolene.