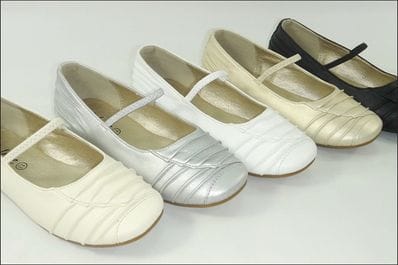 JOLENE- Simple Black or Silver Flats
Available in silver or black, limited stock and sizes.
This beautifully made dress shoe is available in white, ivory, silver, and black. It is a perfect combination of simple and elegant. This shoe is perfect for any event and ceremony, including weddings and communions. Great for spring and summer occasions as well. Produced by Jolene.