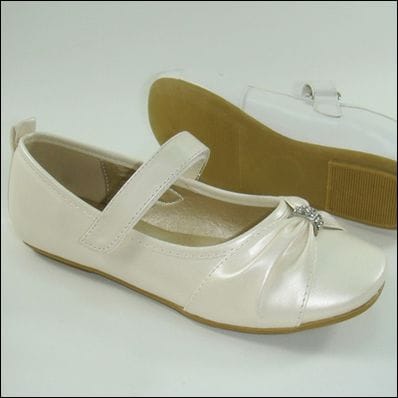 JOLENE- Ivory Ballet Flat with Diamond Bead
Available in white or ivory, limited stock and sizes.
This beautifully made dress shoe is available in white, ivory, and silver. It is a perfect combination of simple and elegant. It is accented with a small diamond bead in the middle of the toe forming a bow at the bridge of the shoe. It also has an adjustable strap. This shoe is perfect for any event and ceremony, including weddings and communions. Great for spring and summer occasions as well. Produced by Jolene.