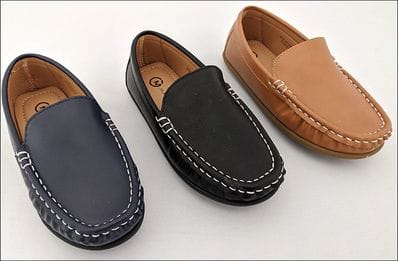 MAVEZZANO- Moc Toe Venetian Loafer
Available in black, or light brown, sizes ranging from 6 to 4.
Limited stock and sizes available.
RRP: $ 64.99

CAD
This moc toe, venetian loafer is to be worn at smart, casual or more formal events. It is available in three different colours with a stitched trim. Produced by Mavezzano.