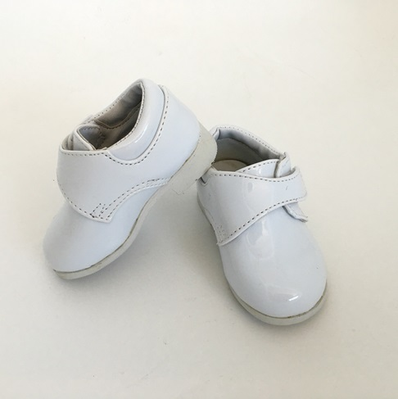 TENDERTOES- White Patent Shoe with Adjustable Strap
Clearance, limited sizes and stock available.
RRP: $ 29.99

CAD
This patent shoe is perfect for casual and formal events. It is accented with a velcro adjustable strap. It has a hard bottom with a little heel. Also available in black. Produced by Tendertoes.