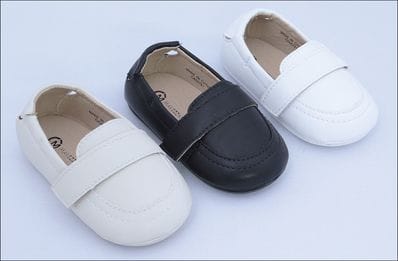 MAVEZZANO- Infant Slip-On Loafer with Adjustable Strap
Available in white, beige or black, sizes ranging from 1i to 5i.
This slip-on loafer is to be worn at smart, casual or more formal events. It is accented with an adjustable strap across the bridge of the foot. It also has a hard bottom. Produced by Mavezzano.