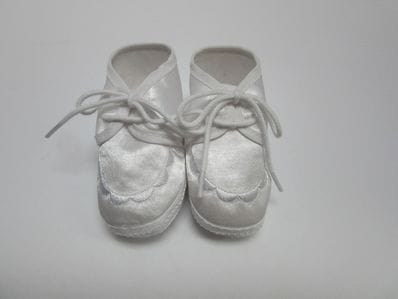 White Infant Shoe Accented with a Floral Rim
Soft sole shoe, available in sizes from 3 to 9 months.
A classic style for infants. It's perfect for christenings/baptisms, weddings, and other special occasions. Soft sole baby shoe made of 100% polyester. This shoe is accented with a Floral Rim at the front. Very comfortable with a light feel. Suitable for babies that do not like to wear shoes. Made in China produced by Jolene.