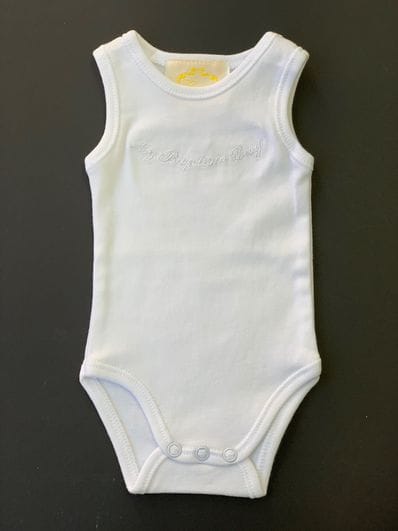 Baptism Sleeveless Bodysuit
'My Baptism Day' sleeveless onesie/undergarments, available in sizes from newborn to 18 months.
This unisex bodysuit is suitable for any casual or formal occasion. It has an elegant, simple 'My Baptism Day' embroidery across the front. It is very comfortable for babies to wear under baptismal or christening outfits. Made of 100% cotton and is machine washable. Made in China, produced by Jolene.
*Limited stock available