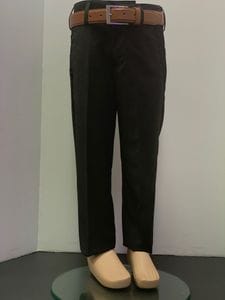 Leonardo Slim Fit Dress Pant- BLACK
Product Price: $40.00
Item Code: 40375B
Leonardo black slim fit pant.
These slim fit pants are wrinkle resistant and machine washable. They are hemmed at the bottom. The materials include 35% rayon and 65% polyester. This slim fit pant is great for weddings, communions, church and/or other special gatherings. Available in size 2-16. *Also available in grey.
*Belt not included (in picture).